Massages From The Second Brain
Monte Vista Projects, Los Angeles. 2014.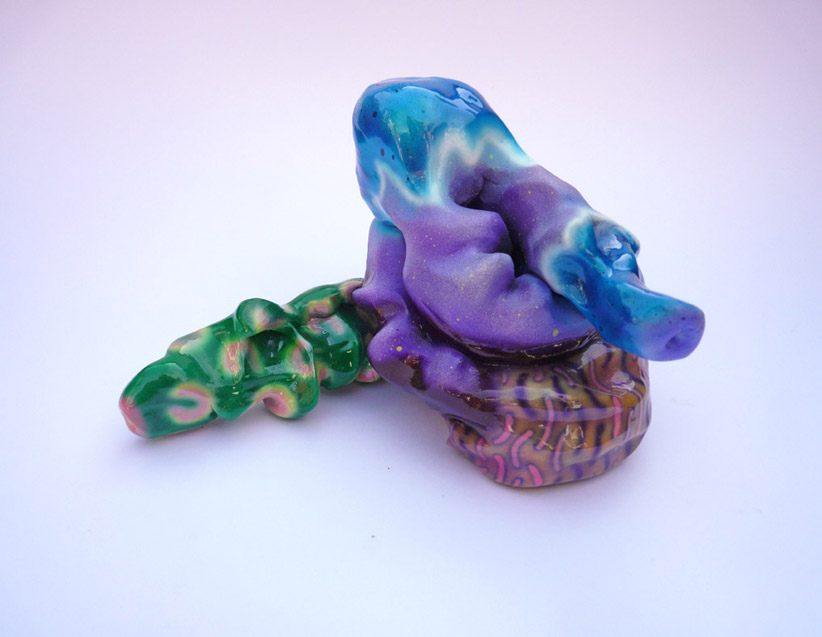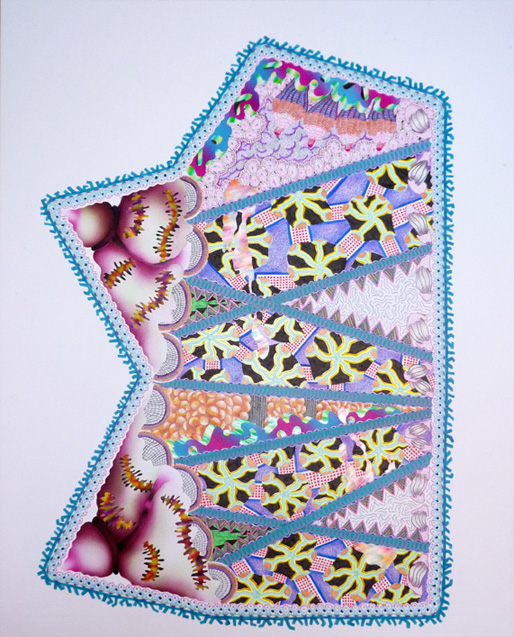 Press Release:
5th - 23rd March at Studio 1.1, London &
5th - 27th April 2014 at Monte Vista Projects, Los Angeles

You know its coming but then there it actually is, your early thirties has arrived. It just kind of creeps up on you and before you know it, has you anxiously by the throat. Thankfully, through the asphyxiation you can start to see things a little clearer; you can meditate your way through the issues.

Love reveals that it can be a getaway drug potentially leading you onto harder stuff; you take particular note of your diet and notice your guts are not a frictionless log flume but a much more complicated kind of fun; and those hoops you jump through to get to adulthood, the portals of your life, are in fact mesmerising forces. Gradually you find you are sliding out of the pressures that want you to assume certain attitudes toward success and status, to become standard hetero gender roles. From this anxious climate you dose up on the power of failure; lubing up on its goofy freedoms and going with the flow, whether it's the flow of sexual urges, digestion or meditative space.



This exhibition included four drawings of our Internal Clitoris
"An internal space even within the rituals of sex, it stretches inwards, taking and making pleasure with it.

There are Gorgeous and aesthetic spaces of sex, where minute changes of pressure, poise, movement, tone and so on, push the points of an abstract and fluid geometry. For yourselves, you are manipulating local and cultural ideas of gender and passion, which are existing in the end alongside language like a voice.

Is it as important a space for male identity and gender definition as it is for female identity? An overwhelming spot where roles can be reversed, paralleled or ignored in ways that transcend language as easily as pillow talk can develop it. Turning up the saturation in the para-verbal."

- riseoftheswampthingandthetropicalvagina